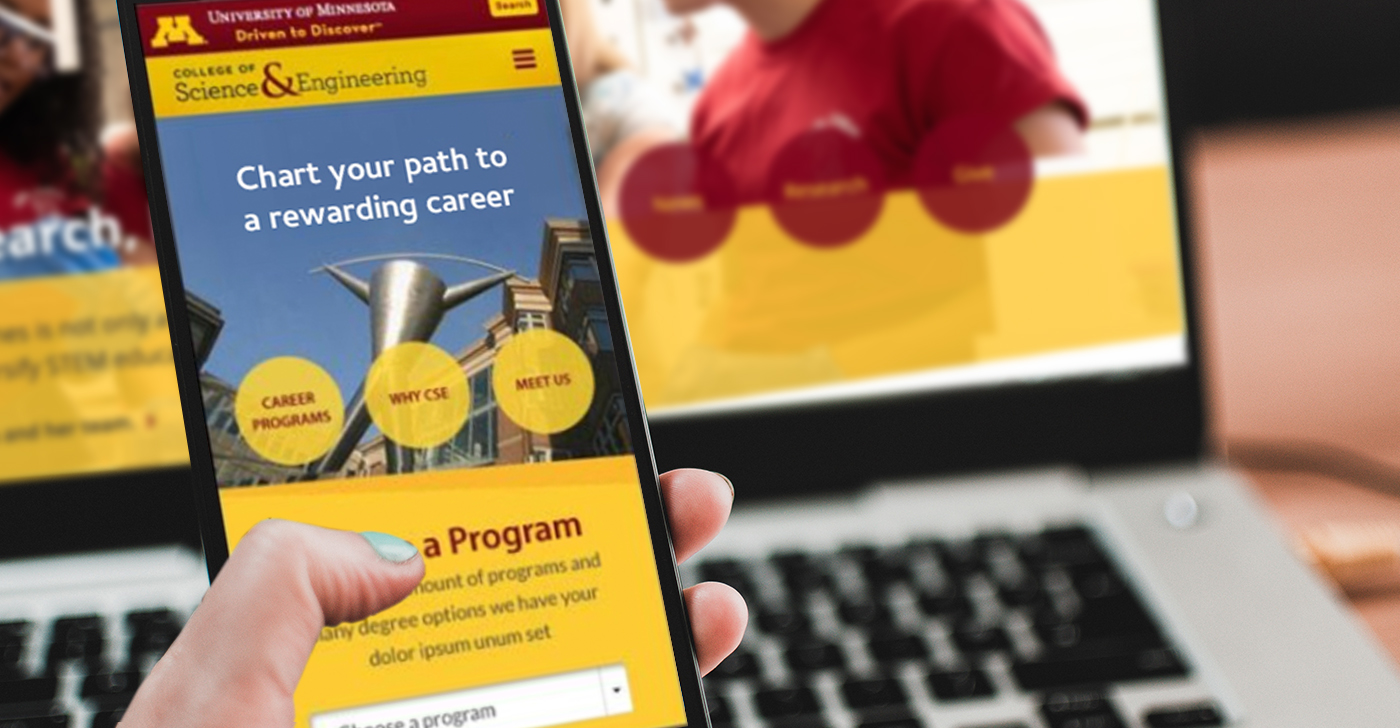 Case Studies
Client
University of Minnesota
Modernizing a brand without losing its historic, emotional ties
Overview
The University of Minnesota Institute of Technology wanted to change its name to better reflect its focus on science, mathematics and engineering. It partnered with Risdall to develop a new brand and positioning that demonstrated its purpose and focus.
Approach
While its "IT" acronym communicated its identity in 1935 when the school was founded, times had changed. People came to think "IT" stood for Information Technology—with a focus on technical support—rather than science, mathematics, engineering and other related disciplines.
This disconnect presented a challenge, and after brand research, a new name emerged: the College of Science and Engineering.
Along with the simple name change came a complicated task of orchestrating the transition on functional and emotional levels. The scope of the change was vast and included everything—signage, online content, registration materials and a new acronym. More importantly, every constituent needed to understand the change and embrace it.
To win over faculty, students, recruiting staff and corporate business partners, Risdall facilitated conversations. These conversations led to clarification of the vision and goals of the college and a strategic communications plan.
Solution
Risdall rolled out an updated position and key messages, and ensured that it coincided with the university's overall brand strategy, Driven to Discover™.
We created a new word mark, and updated the College of Science and Engineering website in collaboration with the university's communication team. Initiatives included:
Brand definition
Design
Internal and external marketing communications
Ongoing counsel
Results
A post-launch survey revealed the initiative had a positive impact on business goals, with 82.6% of respondents giving the highest score to the statement: "The new name better reflects the school's curriculum and integration of multiple scientific fields of study."
Every business challenge has a solution. Let's talk about yours.
Get in touch with us today and let us know how we can bring our expertise to help your business.
"*" indicates required fields